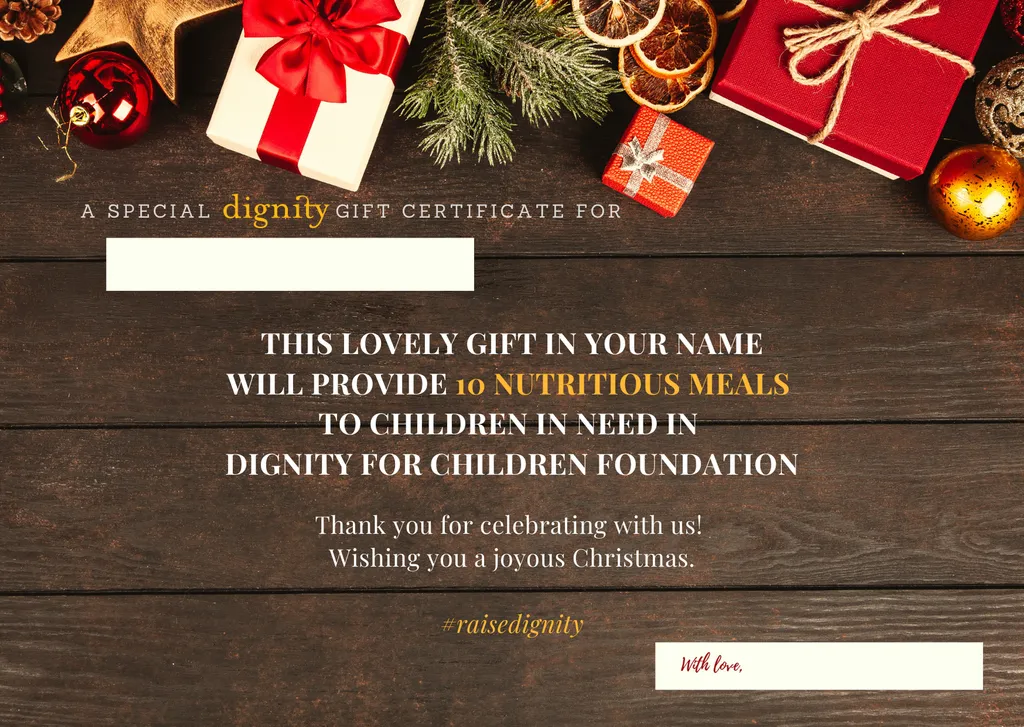 A gift that gives on! A personalised e-gift certificate for you to gift in honour of your loved ones.
Dignity will fill in the names and will send (via Whatsapp or email) it to your recipient (a sweet surprise)!
RM 50 will enable us to provide 10 nutritious meals to our children in school. For many of these children, it's probably the only warm meal for the day.
Thank you for choosing this wonderful gift.