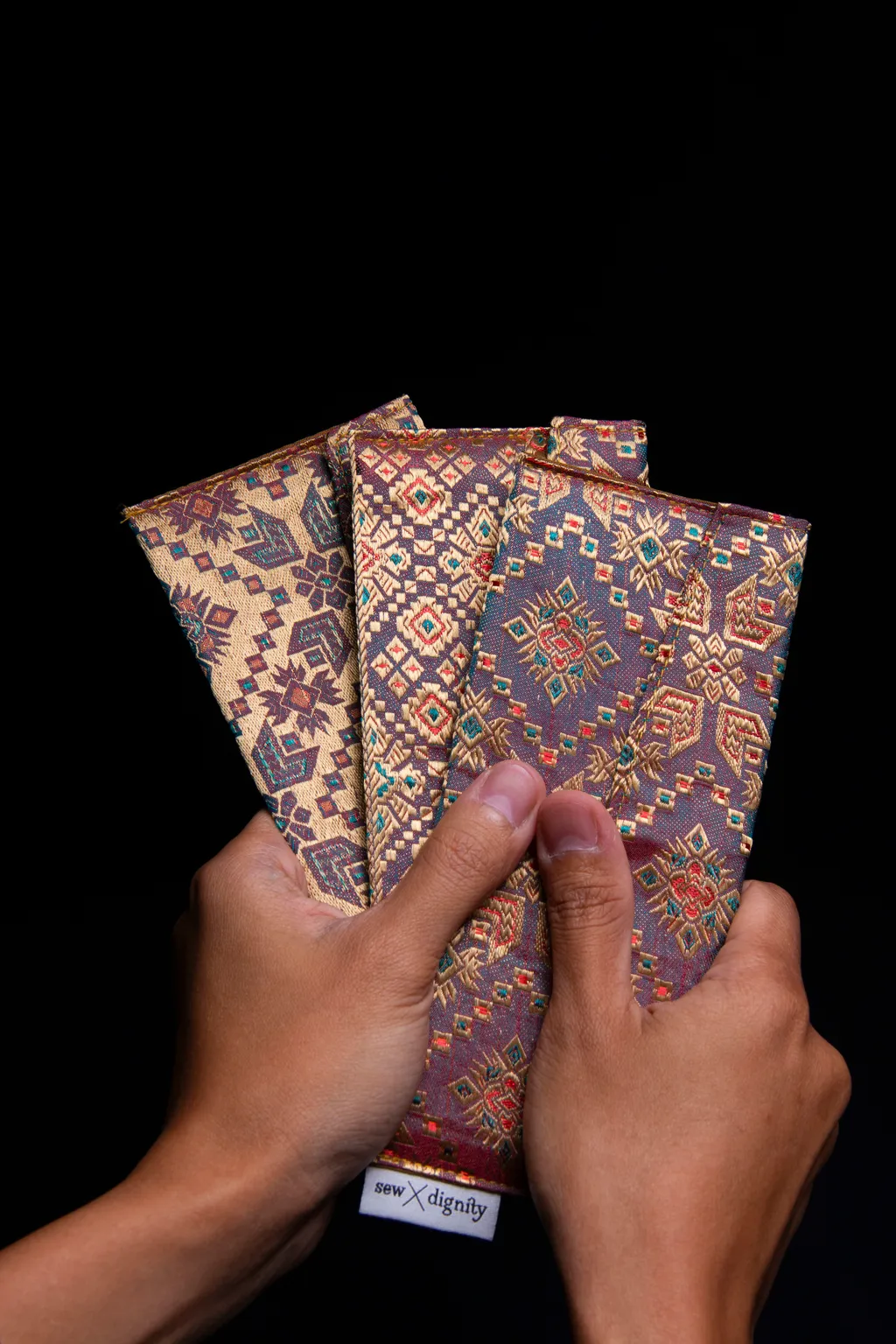 Sampul Duit Raya - Shimmering Songket Set (exclusive)
The traditional paper sampul duit raya has been transformed this year into a timeless keepsake for your loved ones, where the packaging itself is as meaningful as what is inside.
Handcrafted by our refugee moms from local songket down to the buttons, each envelope is a classy gift which will make a wonderful and truly Malaysian statement this Raya.
Watch this sampul edition change colour in the light!
(1 set: 3 multi-coloured pieces)
Measurements:
24.7 cm x 13.3 cm